We carry 24 flavors of premium hard ice cream as well as fresh from the dairy Welsh Farms soft-serve ice cream. And, if that isn't enough, we offer nonfat soft-serve vanilla, chocolate and twist ice cream, and one flavor of soft-serve yogurt. If you're watching your sugar intake, try our soft-serve nonfat no sugar added ice cream or frozen yogurt.
Call to check on available flavors for that day.
Click on the links above to read more about each item.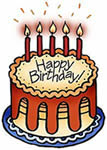 Our ice cream cakes are all made right here at "As You Like It"!
Choose from our standard vanilla & chocolate or any combination of available flavors*.
Please stop by or call our shop at (908) 526-9010 to place your ice cream cake order!
Size
Serves
Standard
Vanilla
& Chocolate
Nonfat *
Ice Cream
or Yogurt
Hard *
Ice Cream
6"
6 - 8
12.00
15.00
17.00
8"
12 - 14
20.00
25.00
28.00
10"
20 - 24
31.00
40.00
46.00
12"
30 - 35
45.00
52.00
60.00
1/4 Sheet
15 - 20
27.00
31.00
35.00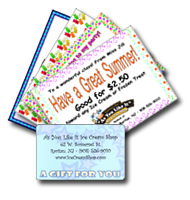 I scream, you scream, we all scream for ice cream!
What better gift for that ice cream lover than a gift card or certificate to their favorite ice cream shop?
Gift Certificates are customized. They require 24 - 48 hours notice. $2.00 minimum.
Gift Cards are always available at the ice cream shop or online. There is a $10.00 minimum.